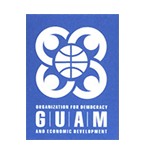 Organizations territory/location


News

Archive

06.10.2007


Turkey says approaching gas deal with Azerbaijan


Ankara is nearing a deal with Baku on gas transit through Turkey to Europe, Energy Minister Taner Yildiz said. The minister said much progress had been made since Azerbaijan said it might explore alternative routes.

06.10.2007


Azerbaijani president receives Iranian deputy FM


President of Azerbaijan Ilham Aliyev received Iranian Deputy Foreign Minister Mehdi Safari. Safari conveyed Iranian President Mahmoud Ahmadinejad `s greetings to the Head of State. The Iranian Deputy FM said this is not his first visit to Baku, adding "much has changed here".

06.10.2007


Turkey to transport Kazakh oil and gas


Kazakh oil and gas will be transported to Europe via Turkey, President Nursultan Nazarbayev said Thursday after signing a strategic partnership agreement in Ankara with President Abdullah Gul. Turkish President Abdullah Gul and his visiting counterpart from Kazakhstan, Nursultan Nazarbayev, said Turkey would transport Kazakh oil and natural gas to Europe after signing a strategic partnership agreement in the presence of reporters on Thursday.

06.10.2007


Azerbaijan, Turkey officials send messages of brotherhood


To alleviate the tensions between Azerbaijan and Turkey over the so-called flag crisis, which erupted a week ago, Istanbul Ayd?n University and the Consulate General of Azerbaijan in Istanbul held a conference on Thursday at the university to discuss a solution to the Nagorno-Karabakh dispute, an ethnic-territorial conflict between Azerbaijan and Armenia, to point out Turkey's interest in securing the disputed Nagorno-Karabakh region within Azerbaijan's territorial borders. A wide range of participants from many walks of political and academic life from Turkey and Azerbaijan attended the conference to discuss the history of Nagorno-Karabakh and offer constructive solutions to the problem.
Official Items

Archive

16.06.2007


GUAM Secretariat in Kyiv hosted the UNODC Workshop on Nuclear Terrorism


The experts informed the participants of the Workshop on recent developments in global counter-terrorism legal framework, the UN instruments in the area of international legal cooperation in countering terrorism, the Convention on the Physical Protection of Nuclear Material and other legal aspects of nuclear security, practical issues in the area of international cooperation related to mutual legal assistance and extradition, the human rights aspects of international cooperation in combating terrorism, lessons learned and obstacles encountered in this area, and Illicit Trafficking Database (ITDB).


Details

16.11.2007


Meeting of the Working Group on Combating Terrorism


The meeting was held under the presidency of a new Chairman of the WGCTOC, Deputy Minister of Internal Affairs of Georgia Mr. Georgiy Lordkipanidze with the participation also of Deputy Minister of Internal Affairs of the Republic of Azerbaijan Mr. Vilayat Eyvazov, Deputy Minister of Internal Affairs of Ukraine Mr. Vasiliy Marmazov, Ambassador Extraordinary and Plenipotentiary of the Republic of Moldova Mr. Nikolay Gumenny, and GUAM Secretary General Ambassador Valery Chechelashvili.


Details